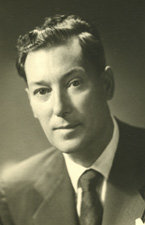 Last year in our year long Remarkable Training, we modeled the minds and strategies of many interesting and amazing people, including Napoleon Hill, Werner Erhard, Buckminster Fuller and Neville Goddard.
Neville's mind was one of the most interesting to explore, someday I'll share more details about that here and on NLP-Live. Today, I'd love to give you a tiny little golden nugget that opens up great doorways of possibility. "Assume the feeling of the wish fulfilled."
Often simply assuming the feeling of "the wish fulfilled" removes doubt, hesitation, desperation from your body and invites you to think more clearly and act with more focus. I don't know if assuming the feeling of the wish fulfilled actually changes anything in "the universe", or attracts anything into your life – but more importantly – I do know for a fact that it changes how you behave, feel, think and connect with people around you.
So why not assume the feeling of the wish fulfilled, embrace all life has to offer you today, touch the earth and the people around you with love and….
Live your life to the fullest.
Leave a comment or drop me an email, I would love to hear from you.
Mr Twenty Twenty
If you enjoyed this article – go get this Almost Free Recording – Beyond Manifesting Miracles. Pay what you want, share with a friend.