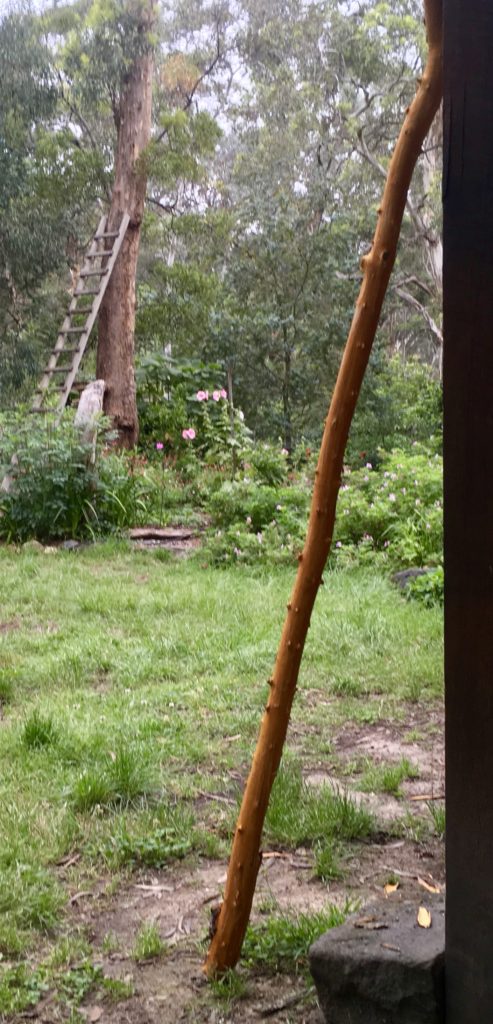 I decided….
I'm making a walking stick….
It's ACTUALLY more like a WARRIOR'S STAFF….
I am making it from a Hawthorn Tree that I DECIDED cut down the other day….
Cutting down the Hawthorn made a MASSIVE DIFFERENCE in the garden….
Cutting down the Hawthorn made a MASSIVE DIFFERENCE in me….
The VERY MOMENT I felt THOSE DESIRES….
… and honored them…
… by being DECISIVE…
… I cut down the tree…
…and everything changed….
The garden is MUCH NICER…  I've got a way cool WARRIORS STAFF to work on, and I got to simply do what men – simply are – designed to do.
BE DECISIVE.
Chicks (and Ladies) Really Seem to Dig That….
So if you want to ask her out, and have an enjoyable time, pay attention.  Listen closely.   Then go play!
"I'm hungry for Thai.  Wanna go with me?"
That's LEADING….
That's LOVELY….
That stops HER from having to drive herself NUTS…
"I'm hungry."  – You are telling her, something about YOU, that is true.
"Wanna go with me?" – You are inviting her – to go on YOUR ADVENTURE…
And you are inviting HER TO DANCE WITH YOU.
Today's Take Away:
NOTICE YOUR DESIRES – BE DECISIVE.
"I want THAI."
"I want YOU – to join me."
(She now knows, who you are, what you want, where she stands.)
Meanwhile…
I listened to a typical couple…
…yesterday at the shops… TAKE THE SUPER HIGHWAY TO HELL…
(When they could have had a GREAT TIME together…)
Him:  "Wanna go out to eat?"
Her: "When?"
Him: "Maybe today, if you are hungry…."
Her:  "What for…."
Him:  "Well, maybe, some Thai.  It's been a while.  When was the last time we had it?"
Her:  (FUCK! FUCK! FUCK!  FUCK!  Will he EVER be a man?) (All unspoken, yet all EASILY HEARD by anyone who LISTENS.)
You know they don't fuck all that much…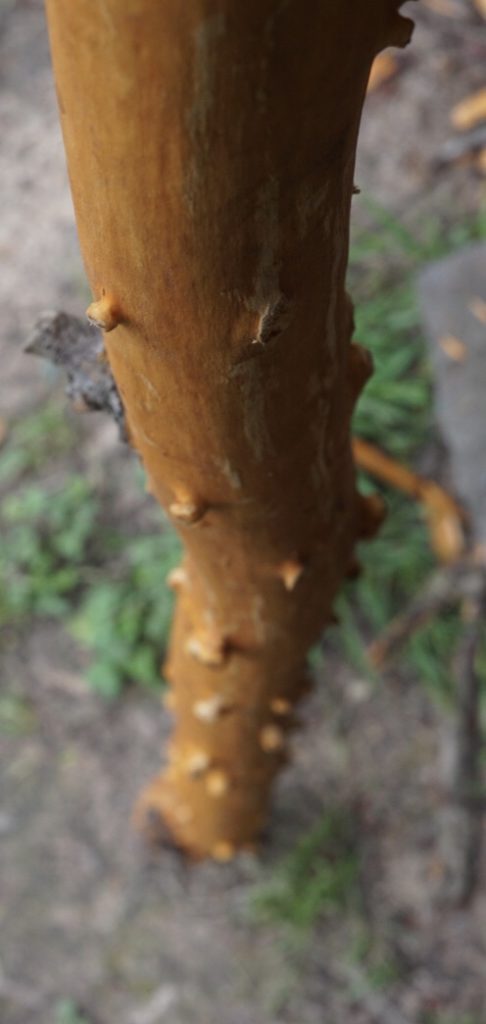 They are too busy SURVIVING each other..
Meanwhile…
I'm loving sharing my play, with my WARRIOR'S STAFF – with YOU.  
And I'm loving inviting YOU to play more too.
GO GO GO GO GO!
MR TWENTY TWENTY
Leave some footprints behind. 
Let me know what you thought of this, how it changes your thinking, and how you play – with your Warrior's Staff.
Mr Twenty Twenty is that guy who legally changed his name to the number of "Perfect Vision". He lives his life, focused on helping people develop the inner resources they need to live their personal visions, while discovering who and what we "really are". If you enjoy his writing, let him know by emailing him at 2020@exhostage.com.