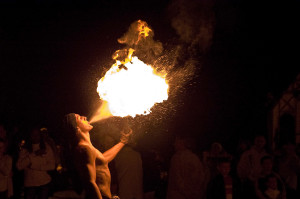 "Questioning what almost everyone blindly accepts true – takes you to the cutting edge. And the cutting edge just might be the only place you can achieve what you want in life."
There are some core ideas that must be accepted as true – to keep society functioning. The Golden Rule is one of them. Treat others as you want to be treated. Makes sense. Makes real good sense if you are in business – or have a family.
So why QUESTION EVERYTHING?
For society to advance – and for you to make a fortune – or at least have more free time – questioning ideas that are enslaving – seems to be a VERY GOOD idea.
Trading time for money. That seems to be one that is really good to question. (I love being paid for increased productivity – both mine and my clients.) Think about that, then ask this question.
"So how can I make twice as much money, double my free time, and work half as many hours?"
I wrote an article on how I did that today – How Questions Run Your Mind – Free Up Your Life – Double Up – Click here.
Because this is how a went from being a totally broke and stressed out kung fu instructor – to traveling the world – and doing what I do now. I started asking some very interesting questions.
Time to Rock and Roll
Mr Twenty Twenty