WARNING: Reading this personal transformation journal may rock your boat, burn down your house, and change your life. It is my record of personal transformation – from the core – from the inside – out.
Day 1. December 21. I think this is the shortest day of the year in Tampa, the longest in Oz… I weigh 197 pounds, and feel great about myself – and feel like shit at times too.
So let's be honest…
Like you, I've made a lot of decisions in life. Some we might call good, some me might consider bad. But in the end, I've decided, I've acted, I have above all else lived.
ENGAGE the power of a decision.
It's not necessarily in what you choose – peanut butter or Vegemite for example – maybe ONE of the big parts is in HOW you choose – or why.
Choosing out of fear? Choosing out of love? Choosing out of what other people (mostly in your head) might think? Choosing out of what….
I request today that you notice if you are treating your life like you treat peanut butter.
I watched this lady one day in the market, she was struggling like it was LIFE OR DEATH – over which peanut butter to buy.
Imagine that! It's JUST PEANUT BUTTER LADY.
It's not as though she was choosing between peanut butter and vegimite or honey or jelly or…. (LIKE THAT is a big decision either…) She was LEAKING ENERGY, and LOSING HER MIND over WHICH jar of peanut butter to buy.
The question to ask is this: "Is that my life story too? Am I losing my mind, leaking energy, wasting precious time by treating life like the crazy lady buying peanut butter?"
So today….
I weigh 197 pounds. I drink wine, I smoke cigars, I eat sweets. Yet somehow, I've gotten much lighter than I was 18 months ago.
I was dieting then, exercising, pushing it…. Not able to get under 220.
But SOME DECISION helped me…. lighten up…. lose weight… become lighter.
Or maybe it's just "choosing to live", to make mistakes, to make it happen, to make a difference, to.. that made the difference. In the process of choosing to live…. I have probably hurt others…. I have probably helped others… I have touched, I have poked.
Anyhooo…..
Eliminate stress – ENGAGE LIFE.
POWER POINT: Realize your life is NOT peanut butter, and stop trying to MAKE THE RIGHT CHOICE, about trivial or mostly trivial stuff…. and choose instead to live.
Yes, you will "make mistakes", yes, you will hurt people, yes, you will be a blessing to people to.
But you will only LIVE if you choose to live.
Choose to live.
Make decisions. Make mistakes. Get make a difference. Make your life worth living. Dive in.
Like what we do? Click on these links. Join us!
Get goodies that make a difference.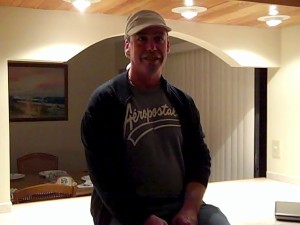 NLP of Money.
Mr Twenty Twenty
PS: So I weigh 197 pounds. Let's see how I look and what I weigh in at in 9 months. I have conceived something – and in 9 months – will give birth.
PPS: Today is the shortest / longest day of the year – depending on where you are. ANY DECISION could be the best / worst one you ever make. It could be the BEST, no matter what you decide if you choose to decide in love, in honor, in respect, and choose to live. It could be the WORST, if you choose in fear, anger, or just plain old don't make up your mind – because you don't want to make the wrong decision. We call that "living by default" instead of Life By Design in our coaching programs.
Anyhoo…. go for it!