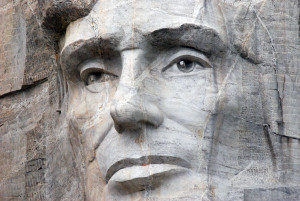 Look mate.
You are going to be motivated by something.
Here's the deal. On the most simple level – think kindergarten – you will be motivated either by your persistence – or by your pain.
Pick. It's entirely up to one person, you.
Napoleon Hill, author of Think and Grow Rich was big on Persistence. I think that tells you something worth considering. Anyhoo….
POWERPOINT: YOU won't be able to be persistent – until you control the voices in your HEAD – and choose to use a productivity program – that focuses you on results.
HERE IS THE MAJOR KEY.
We might want to write this one down.
Because RESULTS are what matter – when you are persistent.

And on the other hand – RELIEF is what matters – when you mind is focused on PAIN.
Have you noticed how many IMAGINARY PAINS we all try to avoid – when CRAPPY CONVERSATIONS are stuck inside our heads?
Take that to heart….
READ IT AGAIN. The truth behind it is well worth the 7 seconds.
Crass commercial coming on – because I can only share so much given the limits of typed words. And I can share much much more of what works in a recording….
Warning: If you choose to read on – you might be tempted to think a little differently – you might even take action.
Mr Twenty Twenty
PS: Today I worked for 6 hours on the Apache Scout Mind Control 2012 – Crash course. It now has 3 Handbooks – 3 downloadable mp3's and a bonus we originally sold for over $100 bucks. I was TOTALLY PERSISTENT on finishing up what will be one of our all time best products – because it is what it is.
PPS: I notice too when I am persistent – I don't notice my body's aches and pains much. Have you noticed that too? What would happen if doctors presribed more persistence – instead of hooking us on pain killers so quickly? Just a thought.
PPS: Leave a comment mate. Share us on facebook and where ever else you go. This is how we impact the world and we greatly appreciate it.